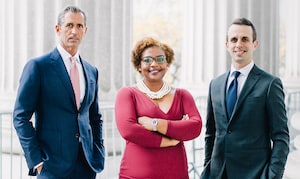 In late spring, during the COVID-19 pandemic, the death of George Floyd led to protests around the world. Many companies made statements of solidarity and pledged to change. Police reforms were proposed in many states and at the federal level. Issues of inequality and racial injustice appeared regularly on the news. People were discontented with the status quo, and individuals and corporations realized that speedy remedial action needed to be taken in connection with racism. Unfortunately, many employers continue to struggle with racism in the workplace. Recently, Marjorie Mesidor, a partner at Phillips & Associates, wrote an essay for Lawyer Monthly about the policies that employers should put in place to handle race discrimination and what you can do to protect your rights in the workplace. Among other things, you can discuss your case with the New York City race discrimination lawyers at Phillips & Associates.
Handling Race Discrimination
Identifying how race discrimination appears on the job is a critical step in the process. There are four kinds of race discrimination: disparate impact, disparate treatment, retaliation, and harassment. Disparate impact occurs if an organization perpetuates a policy that disadvantages people of a certain race. Disparate treatment occurs if you are treated worse than another employee because of your race. Retaliation occurs if you are mistreated because you complained about race discrimination or supported someone else's complaint about it. Racial harassment occurs if you are degraded or humiliated in the workplace because of your race.
Ms. Mesidor explained that race discrimination can be overt, but in other cases, it is more subtle. Racial microaggressions are daily insults, put-downs, and indignities. Sometimes microaggressions look like compliments or jokes. However, the subtext of the word or gesture is insulting; for example, complimenting a Black person on being articulate is a microaggression. Microaggressions can harm as much as traditional race discrimination does.
Employment Policies
Employers should teach and prepare their managers to deal with microaggressions. Companies that handle microaggressions effectively tell employees where they stand, support their words with a simple reporting procedure, honor that procedure by immediately and transparently investigating, and follow up by deciding and acting. An anti-discrimination policy must allocate resources and provide other support for diversity and inclusion. Reporting racial abuse should be safe for employees. There should be multiple reporting structures in place and written confirmation of your complaint.
If your employer does not have a written response to your complaint, you can memorialize your verbal complaint by emailing the person to whom you complained with a synopsis of the conversation. An email includes a date and time stamp that make it easier to show that there was a complaint received by the employer.
When you complain about race discrimination, this is considered a protected activity. You should be able to provide express examples of unjust treatment based on race. You may be afraid that you will be mistreated simply for complaining about race discrimination. However, under the law, your employer cannot retaliate against you for making a good-faith complaint of race discrimination or harassment; if it does retaliate, you can sue for damages.
Investigations
A prudent employer will want to identify and respond to racial abuse in the workplace. The length of time that an investigation takes can vary, but usually 30 days from the complaint date is reasonable. Employers should use independent investigators when possible and look into concerns quickly and transparently.
The article noted that most employers do not allow someone to accompany an employee to an interview as part of the investigation. However, if you can bring an attorney with you to the interview related to your complaint, you should. You should not be required to stay home without pay pending the investigation of your complaint; if you are, you can complain about retaliation to HR or the EEOC.
Employers should memorialize the investigation and any information gathered through it in a report. In New York, employers must share the written results of their investigations. If you do not get a written response to your complaint, you should ask for it.
Racial Abuse Involving Violence
The Lawyer Monthly cover story cautioned that employers should be particularly sensitive to racial abuse involving violence. The use of a noose in racial abuse is violent speech that may be a crime. It is terrifying and painful due to its historical significance. An employer should consider suspending an employee who uses a noose against another employee. Once the investigation concludes, a follow-up should occur. If problems continue to arise after your complaint is investigated, you should complain again.
Employers should separate the person complaining of racial abuse and the accused when possible. It may be appropriate for an employer to set up different shifts, different locations, or work from home to maintain separation. You should not be afraid to ask for these steps in writing to protect yourself.
Consult a Knowledgeable Employment Attorney
If you believe that you are facing or have faced racial discrimination, you should retain legal counsel. The New York City race discrimination law firm of Phillips & Associates may be able to help you. We provide legal representation to workers in New York City, Long Island, and Westchester County. Call us at (866) 229-9441 or complete our online form.