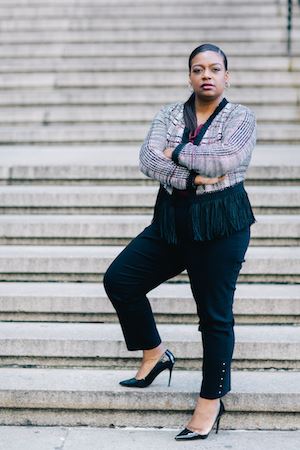 Marjorie Mesidor is a partner at Phillips & Associates. Ms. Mesidor practices in the field of employment discrimination and has consistently been recognized by Super Lawyers as a Rising Star and Top Woman Attorney. Super Lawyers identifies top practitioners in each state in a wide variety of practice areas. Super Lawyers also recruits attorneys named as Rising Stars to discuss issues of public concern. Recently, Ms. Mesidor discussed the rights of a pregnant employee in New York for Super Lawyers.
Federal Law Protecting Pregnant Workers
While being pregnant is often one of the most exciting times in a woman's life, women unfortunately often face adverse reactions from their employers because of their pregnancies. Ms. Mesidor noted that the federal Pregnancy Discrimination Act (PDA) prohibits workplace discrimination against pregnant women. In other words, your employer cannot treat you differently from other employees solely due to your pregnancy.
Ms. Mesidor explained that common discriminatory actions that a pregnant woman may experience include a reduction in pay or work duties, termination, reassignment, and being passed over for a promotion. Ms. Mesidor noted, however, that the PDA only applies to employers with at least 15 employees. Similar laws at the state and city levels protect pregnant workers as well.
Protection for Health Issues During Pregnancy
Ms. Mesidor commented that it is not uncommon for a woman to experience health issues during her pregnancy. Fortunately, pregnancy is considered a short-term disability under the Americans with Disabilities Act and under New York law. Therefore, workers can request accommodations from their employers during their pregnancies, and employers are required by law to provide accommodations, such as shorter days, adjusted hours, and lighter duty.
Ms. Mesidor advised that your employer may request documentation from a physician that shows that your accommodation is necessary, and in some cases, your employer may be able to deny a requested accommodation if it creates a hardship for the employer. If your employer previously provided accommodations to other pregnant employees but denied you the same accommodations, however, you may be able to pursue a claim against your employer for discrimination.
Family Medical Leave for Childbirth
Ms. Mesidor noted that a common concern for pregnant women is whether they will be able to take time off after their child is born. Regardless of your employer's internal policies, whether or not your employer is required to permit you to take time off largely depends on whether your employer must comply with the Family and Medical Leave Act (FMLA). The FMLA is a federal law that permits employees to take up to 12 weeks of unpaid leave for childbirth, foster placement, or adoption.
Ms. Mesidor explained that employers with 50 or more employees are required to comply with the FMLA. To be eligible for leave under the FMLA, an employee must have worked for the employer for at least 12 months out of the past seven years, and for at least 1,250 hours in those 12 months. Employees can also maintain their health insurance during their leave and have a right to return to their job when their leave is finished. In addition to the FMLA, many New York employees are protected by the New York Paid Family Leave Law (NYPFLL). While the NYPFLL only applies to private employers, public employers can opt into the program, but they may need to negotiate with unions.
Returning to Work After Your Pregnancy
Lastly, Ms. Mesidor commented that women are afforded protections when they return to work following their pregnancy as well. For example, in New York, your employer must permit you to pump breast milk for up to 36 months and must make a reasonable attempt to provide you with a place to pump breast milk that is not a bathroom.
Speak with a Capable Pregnancy Discrimination Attorney Regarding Your Options
If you faced discrimination in the workplace due to your pregnancy, you may be able to recoup compensation from your employer. Ms. Mesidor and the capable employment discrimination attorneys at Phillips & Associates can analyze the facts of your case to determine whether you may have a cause of action. We can assist you in formulating a plan to pursue your claims. You can contact our offices by calling (866) 229-9441 or using the online form to set up a consultation to discuss your case. We represent women who have suffered from mistreatment related to pregnancy in employment discrimination claims in New York City, in Westchester, Nassau, and Suffolk Counties, and in New Jersey and Pennsylvania.