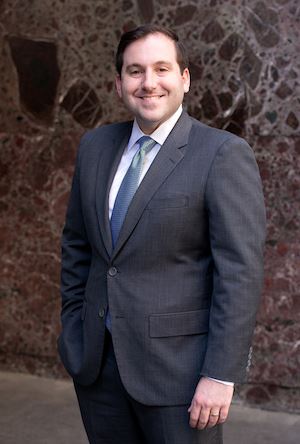 Recently, the magazine Lawyer Monthly spoke with New York City employment lawyer Gregory W. Kirschenbaum, a member of our team at Phillips & Associates, about disability discrimination and the rights that disabled employees in New York have if they ask their employers for a reasonable accommodation. Mr. Kirschenbaum has been recognized as a "Rising Star" in 2017 and 2018 by New York Super Lawyers for his contributions in employment discrimination law. He has also been awarded the "Lead Counsel" rating in Labor & Employment Law for 2018. Along with his trial experience, Mr. Kirschenbaum has litigated numerous cases in both State and Federal courts handling all types of discrimination cases, as well as wage and hour claims. In 2015, Mr. Kirschenbaum was co-trial counsel that won a $2.2M jury verdict in a race discrimination case in the Southern District of New York. Mr. Kirschenbaum explained that disability discrimination can be more complex than some other types of discrimination.
What is Disability Discrimination?
Mr. Kirschenbaum explained that disability discrimination happens in the workplace when an employee, due to his or her disability or perceived disability, is treated worse than other employees are, subjected to a hostile work environment, or not given a reasonable accommodation.
Both federal and state law require that an employee be disabled or perceived to have a disability and also be subject to pervasive or severe comments that negatively affect the work environment to find that there was a hostile work environment. The city law allows a hostile work environment claim to go forward as long as what the employee faces is more than a trivial inconvenience or petty slight.
In order to present a prima facie disability discrimination case, an employee will need to show that the employer is subject to the relevant statute, that they have or are perceived as having a disability as that is defined under the relevant statute, that they are qualified to perform the essential job functions with or without a reasonable accommodation, and that they suffered an adverse employment action because of their disability.
Hurdles for Disability Discrimination Claimants
Mr. Kirschenbaum also explained some of the obstacles that stand in the way of disability discrimination claimants. Each of the relevant laws defines a disability differently. The ADA defines a disability as a mental or physical impairment that substantially restricts one or more of an individual's major life activities. Major life activities include basic functions like performing manual tasks, self-care, breathing, and moving. The definitions are more expansive and flexible under the state and local laws. State and local laws do not require a showing that a major life activity was affected by a disability.
Reasonable Accommodations
Lawyer Monthly also asked about reasonable accommodations. Mr. Kirschenbaum explained that under all three laws, reasonable accommodations should be given to employees unless an accommodation creates an undue hardship for the employer. Undue hardships can include unreasonable business disruptions or very high costs. Usually, a minor expense will not be an undue hardship. If an employer denies a reasonable accommodation without an undue hardship, there may be a valid claim. Often, it is necessary for the employer and the employee to be involved in an interactive process to determine which reasonable accommodation for the disability at issue might be feasible.
Mr. Kirschenbaum was asked whether there are common disabilities that employers often disregard. He responded that our firm has not found that any particular disability is disregarded more often than others by employers. He also explained that disability discrimination is perpetrated by both small and large employers.
Responding to questions about the types of accommodations that are available in the workplace, he explained that the type of accommodation depends on the nature of the disability as well as the nature of the job and the employee's position. A reasonable accommodation for someone with a back injury who has been told not to lift more than 15 pounds might be not to lift more than 15 pounds. However, it might not be a reasonable accommodation if someone's job is only to lift things that are 15 pounds or more. For an employee with carpal tunnel syndrome, a modified keyboard may be a reasonable accommodation. However, the accommodations that may be reasonable depend on the specific facts of the case.
Usually, an employee's first step to get an accommodation is to let the company know about the disability in writing. The employer might ask for medical documentation that corroborates how severe your disability is. A doctor who has diagnosed you should write a note. An employer is not under a duty to provide the specific accommodation requested. Instead, the employer is supposed to engage in a good-faith, interactive process about what the disability is and which reasonable accommodations might address it. As of October 15, 2018, the city law requires employers to engage in a cooperative dialogue and provide a final determination granting or denying an accommodation in writing.
Learn About Your Legal Rights
Phillips & Associates understands how stressful it is to face disability discrimination at your job. Mr. Kirschenbaum and other employment attorneys at our firm fight for our disabled clients' rights. Call Phillips & Associates at (866) 229-9441 or complete our online form for a free consultation. We handle disability discrimination litigation in the Bronx, Queens, Brooklyn, and Manhattan, as well as in Nassau, Suffolk, and Westchester Counties, New Jersey, and Pennsylvania.