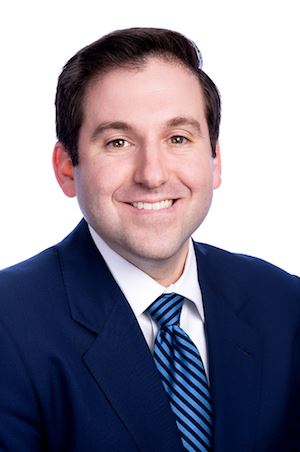 Attorney Gregory Kirschenbaum of Phillips & Associates recently wrote an article on revisions to the New York State Human Rights Law for Lawyer Monthly. On August 12, 2019, the Governor of New York signed into law reforms of several provisions of the New York State Human Rights Law. These changes make the law more protective of employees. As a result, it will be easier for a plaintiff to seek and obtain justice after suffering from employment discrimination. At Phillips & Associates, our New York employment lawyers welcome the changes to the New York State Human Rights Law. We look forward to helping employees enforce their rights ever more vigorously under the new provisions.
Among other points, Gregory Kirschenbaum noted that the reforms to the law reduce the standard for bringing a hostile work environment claim, lessen the effects of a vital affirmative defense that employers sometimes can use, and remove a barrier to punitive damages.
Change to "Severe and Pervasive" Standard
Prior to the revisions, under the New York State Human Rights Law, an employee bringing a hostile work environment claim needed to show that his or her workplace was filled with discriminatory intimidation that was severe enough or pervasive enough to change the work conditions, and there was a specific reason for imputing the conduct to the employer.
New York courts often used that standard to dismiss claims based on conduct that much of the public would think was severe or pervasive enough to create a hostile work environment. For example, even when Nazi salutes were performed in the workplace, and racist terms were used toward an African-American employee, the court found no hostile work environment under the New York State Human Rights Law. Similarly, when a defendant kissed the plaintiff and asked for sex, no hostile work environment was found.
The new revisions to the New York State Human Rights Law remove the severe or pervasive standard and state that the conduct alleged to be harassment simply cannot be a trivial inconvenience or petty slight. This is a much easier threshold for a plaintiff to meet.
Punitive Damages
Previously, an important distinction between the city law and the state law was that you could not recover punitive damages under the New York State Human Rights Law. There were several kinds of compensatory damages that a plaintiff could be awarded in a state employment discrimination lawsuit, but punitive damages were not available at all. Meanwhile, Title VII damages, including punitive damages, were capped according to the size of the employer. Importantly, the revisions allow punitive damages to be recovered under the New York State Human Rights Law. This greatly expands the potential award available to a plaintiff in cases in which punitive damages are appropriate.
Faragher-Ellerth Defense
The law also removed the Faragher-Ellerth defense, which had helped employers in getting harassment and discrimination claims dismissed. The defense had permitted a defendant employer to show that they had given the employee a chance to complain, but the employee unreasonably had failed to complain. The company could avoid liability if it could establish this defense. The revisions prevent employers from taking advantage of this loophole. Thus, not complaining of harassment or discrimination will not determine your case's outcome.
All Employers Are Covered
Once the revisions take effect, all employers in New York State will need to follow the New York State Human Rights Law. Before the revisions took effect, other than employees claiming sexual harassment, for which all employers were already covered, only employers that employed at least four people were covered by the NYSHRL.
Consult an Experienced Employment Attorney in New York
If you believe that you were affected by a violation of the New York State Human Rights Law in your workplace, you should contact Phillips & Associates. Call us at (866) 229-9441 or contact us through our online form. Our firm represents employees in lawsuits in Brooklyn, Manhattan, Queens, the Bronx, and Staten Island. We also represent people in Nassau, Suffolk, and Westchester Counties.