Brittany Stevens Discusses The Steps To Take In Filing An EEOC Charge
Brittany Stevens Discusses the Steps to Take in Filing an EEOC Charge
If your employer has discriminated against you, and you wish to pursue a claim under federal law, you will need to file a charge of discrimination with the United States Equal Employment Opportunity Commission (EEOC). You must take this step prior to filing a lawsuit. One of our New York City employment attorneys at Phillips & Associates, Brittany Stevens, recently published an article in Lawyer Monthly on employment discrimination and the process of filing an EEOC charge.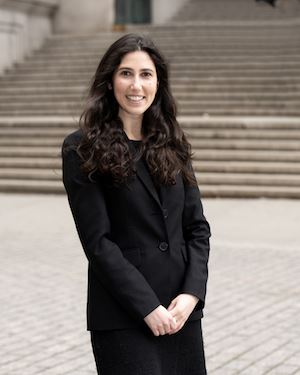 Filing Your EEOC Charge
If you face an adverse employment action due to your membership in a protected class, if you experience a hostile work environment due to your membership in a protected class, or if you suffer from retaliation because you complained of discrimination, you may file a charge with the EEOC. The EEOC is the federal agency that handles discrimination cases based on certain protected classes: race, color, national origin, pregnancy, sex, religion, and disability. Different federal laws outline these protected classes. For example, Title VII of the Civil Rights Act prohibits discrimination based on sex, religion, national origin, color, and race. The Americans with Disabilities Act (ADA) prohibits discrimination based on a disability. Other laws enforced by the EEOC include the Pregnancy Discrimination Act (PDA), the Equal Pay Act of 1963, Sections 501 and 505 of the Rehabilitation Act of 1973, the Age Discrimination in Employment Act of 1967 (ADEA), and Title II of the Genetic Information Nondiscrimination Act of 2008 (GINA).
When you file a charge with the EEOC, the charge form needs to be completely accurate. You will need to specify all the correct defendants and check off the relevant causes of action. There is a space in which you should describe the allegations for the discrimination matter. There is a limited time after discrimination happens in which you can file a charge, so you should consult an attorney as soon as possible to determine the time frame for pursuing your case.
Your case may be assigned to mediation at the EEOC. This mediation usually occurs for free at the EEOC office. Mediation is a process in which a neutral mediator assists the parties with resolving the claim in a confidential and private setting. However, both parties need to voluntarily agree to mediation. If mediation is successful, you can avoid litigating in court, but you will need to sign a term sheet that spells out your agreement. However, if mediation is not successful, or if either side decides not to go through mediation, the next step is an investigation.
The Investigation Process
Once the case is assigned to an investigator, he or she starts investigating. The investigation may entail gathering documents, interviewing witnesses, and possibly visiting the employer. Once the investigation is concluded, the EEOC will decide whether it believes that a violation happened. If the EEOC determines that there is reasonable cause to think that a violation happened, the parties will be issued a Letter of Determination. At that point, the employer and you might be asked to take the dispute through the conciliation process. However, if you want to take your claim to court, you can ask for a Notice of Right to Sue, which allows you to file in court. The Notice of Right to Sue will indicate the time frame to sue. You should consult an experienced employment attorney as soon as possible after obtaining this Notice.
Hire a New York City Attorney to Assist You With Navigating the EEOC Process
Employment discrimination and harassment based on your membership in a protected class can be painful. You may have redress under federal law, and it is important to talk to an experienced attorney who can look at the viability of your claim. If you believe that you may have a basis to file a charge with the EEOC, you should contact Phillips & Associates. We can be reached at (866) 229-9441 or through our online form. Our firm represents employees in Manhattan, the Bronx, Queens, Brooklyn, and Staten Island, in addition to Westchester, Nassau, and Suffolk Counties.
What Our Clients Say:
"He covered every angle and was able to help me with my dispute. I would recommend Jesse Weinstein and Phillips and Associates in the future to anyone."

- Margaret

"Being in the restaurant industry for more than 30 years I can say that this law firm is the number one choice for workers in the restaurant business that need to sue their company for wrongful termination."

- Massimo

"He was extremely patient and understanding throughout the process and remained professional and consistent even when I could not. I really felt like he had my back and I didn't have to worry."

- Karen