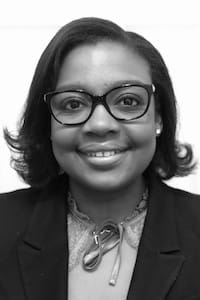 Often, when people think of bullying, they think of children or young adults, as well as online or physical abuse. After the #MeToo movement went viral, it became easier for some people to speak out about abuse in the workplace. Unfortunately, many adults continue to be abused in the workplace. They may be fearful about their jobs, and the lines may not be clear. It can be hard to figure out where abuse begins and when an employer is entitled to reprimand an employee. Marjorie Mesidor answered some questions for Downtown Magazine, and her comments may clarify some of these lines. If you are concerned about workplace abuse and believe that you may have a claim, you should consult the New York City harassment lawyers at Phillips & Associates about your rights.
What is Bullying?
Bullying, according to The Workplace Bullying Institute, is repetitive mistreatment, injurious to health, of one or more people targeted by one or more perpetrators that takes the form of verbal abuse or offensive conduct that is humiliating, threatening, or intimidating, or interference with work and sabotage that stops work from getting done. Downtown Magazine spoke to Marjorie Mesidor, a partner at Phillips & Associates, about harassment or actionable bullying. Ms. Mesidor regularly pursues employment litigation against Fortune 500 companies and smaller organizations that are accused of discrimination, including claims of sexual misconduct.
Ms. Mesidor's success in obtaining substantial settlements and awards in workplace discrimination cases has been overwhelming. She became well known in the field in 2013 when she obtained a unanimous jury award in Johnson v. STRIVE, which settled the question of whether people of the same race can perpetrate discrimination against each other. She has also gained recognition by the Office of the Public Advocate for working against the disparate impact on rent-stabilized tenants of poor door policies. She has been named a Rising Star and Top Woman Attorney by New York Super Lawyers and is one of the National Black Lawyers' Top 100 Black Lawyers.
Downtown Magazine asked her questions in connection with National Bullying Month.
What is Verbal Abuse and What is Harassment?
Ms. Mesidor explained that workplace verbal abuse can include any oral communications that are degrading, condescending, or insulting and are rooted in hostility. It can include being called inappropriate names. If the verbal abuse at your job is related to a protected characteristic, such as your race, gender, sexual orientation, or religion, it may be illegal and actionable under New York laws.
Verbal abuse is harassment if it is perpetrated in order to annoy, alarm, or threaten somebody. If it is done at a job consistently over time, or if it is serious in nature, verbal abuse can create a hostile work environment. Certain circumstances — even one severe act, such as the supervisor calling an employee the n-word — can trigger a hostile work environment.
However, verbal abuse is only illegal if the remarks involve your protected characteristics somehow. If the verbal abuse rises to the level of threats or makes you fearful of injury, it may also violate the penal code. Comments that are "mean" or "bad," but do not involve a protected characteristic, are not actionable verbal abuse. Yelling or sarcasm is not a basis to sue, but if the content of the yelling or sarcasm reinforces offensive stereotypes or is only directed at people who share the same protected characteristics, this may be actionable too.
First Steps After Being Harassed
If you are subjected to harassment on the job and work outside the five boroughs of New York City, it is important that you use the process that your employer established to let them know that the verbal abuse is happening. You should look at your employee handbook to figure out the official procedure to notify your employer. If there is no such policy, you need to object and let the harasser know that what is being said is offensive and that it is unwelcome. You should also document the verbal abuse in writing with places, times, dates, and possible witnesses.
Contact a Dedicated Employment Attorney in New York City
Many people are concerned about being blacklisted within an industry after bringing a claim of discrimination or harassment. A skillful attorney can help you assert your rights and diminish the probability of blacklisting. If you are concerned about harassment or discrimination at your New York City job, you should consult our firm. Contact Phillips & Associates at (866) 229-9441 or through our online form to set up a free appointment. We handle cases in New York City, as well as Westchester, Nassau, and Suffolk Counties, Pennsylvania, and New Jersey.