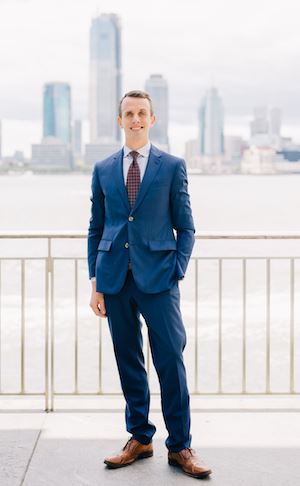 Steven Fingerhut is an associate at Phillips & Associates, practicing in the area of employment litigation. Super Lawyers, a rating service that identifies the top five percent of attorneys in each state, named Mr. Fingerhut to the New York Rising Stars list in 2018. Super Lawyers regularly engages top attorneys to answer questions regarding legal issues that are of public importance. Recently, Mr. Fingerhut conferred with Super Lawyers to advise employees as to how they can tell if they have a New York disability discrimination claim.
Laws Protecting Workers with Disabilities
Mr. Fingerhut noted that there are laws at the local, state, and federal levels that protect individuals with disabilities from discrimination. These laws include the New York City Human Rights Law (NYCHRL), the New York State Human Rights Law (NYSHRL), and the Americans with Disabilities Act (ADA). These laws not only protect individuals with disabilities from discrimination in the workplace, but they also prohibit public accommodation discrimination and housing discrimination. In order to pursue a disability discrimination claim in New York, you must first establish that you meet the elements set forth under one of these laws.
Although the laws protecting individuals with disabilities are similar, they each define disabilities slightly differently. For example, under the ADA, you are disabled if you have a physical, mental, or medical impairment that limits you in a major activity of daily living. Examples of major daily living activities include walking, seeing, and hearing. You will also be considered disabled under the ADA if you have a history of a disability, or if you are perceived as having a physical or mental impairment that is not temporary or insignificant, regardless of whether you actually have the impairment.
Mr. Fingerhut stated that the NYSHRL defines a disability as a physical or mental condition that impairs a bodily function, which can be confirmed through regular medical testing or medical records. You will also be considered disabled if people believe that you are impaired by a physical or mental condition. The NYCHRL provides the greatest level of protection for people with disabilities, defining a disability as a perceived or actual mental, psychological, physical, or medical impairment. The NYCHRL only applies to disability discrimination that occurs in New York City, however.
Disability Discrimination in the Workplace
Unfortunately, people with disabilities may face discrimination in many areas of life, including the workplace. Employers are prohibited from discriminating against disabled employees by law. If you are disabled and experience workplace discrimination, you may be able to pursue claims against your employer. Discrimination may take the form of negative comments about your ability to perform your job or about your disability, or refusing to provide you with accommodations for your disability. If you were denied a job or a promotion due to your disability, this may constitute illegal discrimination as well.
Reasonable Accommodations
If you are disabled, Mr. Fingerhut explained that the ADA, the NYSHRL, and the NYCHRL all require your employer to provide you with reasonable accommodations that will enable you to perform your job. A reasonable accommodation may involve a modification to your work schedule or work environment, or accessible equipment or facilities. Your employer is not required to provide you with an accommodation that will cause it to suffer an undue hardship, however. If your employer denies a requested accommodation on the basis of a hardship, it bears the burden of proving the hardship that the accommodation would cause. If an employer refuses to provide you with a reasonable accommodation or retaliates against you due to a request for a reasonable accommodation, this may be actionable as well.
Discuss Your Case With a Skilled Disability Discrimination Attorney
Mr. Fingerhut and the other attorneys at Phillips & Associates are skilled at assisting individuals who have suffered harm due to disability discrimination in the workplace. We can pursue any compensation that you may be owed. You can contact us through our online form or at (866) 229-9441 to set up a meeting to discuss your case. We represent individuals in disability discrimination lawsuits in New York City, as well as Westchester, Nassau, and Suffolk Counties, New Jersey, and Pennsylvania.