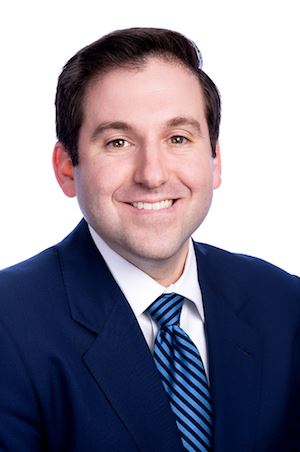 Gregory Kirschenbaum is a New York City employment discrimination lawyer at Phillips & Associates. Mr. Kirschenbaum has significant litigation experience, including acting as co-counsel in an employment discrimination case that resulted in a $2.2 million verdict. Additionally, Mr. Kirschenbaum was named to the New York Rising Stars list multiple times by Super Lawyers. Super Lawyers is a service that rates lawyers, identifying the top lawyers in each state in numerous practice areas. Mr. Kirschenbaum recently addressed the issue of whether a person can pursue a wrongful termination claim against New York City with Super Lawyers.
At-Will Employment Versus Contractual Employment
Mr. Kirschenbaum explained that the majority of the people who work for the City of New York are "at-will" employees. In other words, if you are an at-will employee, either side can end the employment relationship at any time, regardless of whether there is a reason or whether the reason for ending the relationship is compelling.
If you have an employment contract with the City, however, the City cannot terminate your employment unless it is permitted to do so under the terms of the contract. In most cases, the City must show that you violated the terms of the contract in some way, or that the contract expired. If you are a member of a union, your union may provide representation following your termination, or you may be permitted to choose your attorney. Additionally, union members are often required to resolve a case through arbitration or an administrative law process, rather than a traditional lawsuit.
Protections Against Discrimination and Retaliation
Mr. Kirschenbaum clarified that even if an employee is employed at will, an employer is prohibited from terminating the employee for a discriminatory reason. Specifically, Title VII of the Civil Rights Act of 1964, the New York State Human Rights Law, the New York City Human Rights Law, and several other laws all protect employees from being terminated based on belonging to certain protected classes. The precise classes protected vary under the laws, but at each level, employers are prohibited from terminating employees based on their race, age, disability, sex, or religion.
Your employer is also prohibited from retaliating against you for exercising your legal rights. For example, as Mr. Kirschenbaum explained, your employer cannot legally terminate you for pointing out an illegal activity or filing a sexual harassment claim. If you are an employee of New York City and reported illegal acts in the workplace, you may have additional protections under the New York City Service Law.
Filing a Wrongful Termination Claim Against New York City
Mr. Kirschenbaum noted that wrongful termination claims, like most civil claims, have a statute of limitations, which is the time within which you must file a lawsuit. The statute of limitations varies depending on the claim asserted. Wrongful termination cases filed against the City of New York are unique, however, in that you must file a Notice of Claim within 90 days of your termination. Once the Notice of Claim is filed, the lawsuit must be filed within one year and 90 days of your termination. The deadline can vary for certain agencies, however. Therefore, if you were a New York City employee and believe that you were wrongfully terminated, you should speak with a skilled employment discrimination attorney as soon as possible.
Mr. Kirschenbaum cautioned that determining which parties to name as defendants can be a complicated process as well. In many cases, the City of New York must be named as the defendant, rather than the particular agency with which you were employed. Additionally, in many cases, it is advisable to name individual defendants so that you can seek punitive damages, which are not recoverable from the City of New York.
Discuss a Possible Claim with a Knowledgeable New York Attorney
Although most employment is at will, if you worked for New York City and believe that you were wrongfully terminated, you should meet with a trusted employment discrimination attorney to discuss your options for seeking compensation. Mr. Kirschenbaum and the other employment discrimination attorneys at Phillips & Associates can assess the circumstances surrounding your termination to determine whether you may be able to pursue a claim. You can contact us at (866) 229-9441 or through our form online to schedule a conference to discuss your case. We represent plaintiffs in wrongful termination claims in New York City, in Westchester, Nassau, and Suffolk Counties, and in New Jersey and Pennsylvania.